The Future of Translation: American Translators Association Annual Conference Serves Enticing Smorgasbord
You belong.
That was the message for the 58th annual gathering of translators and interpreters under the umbrella of the American Translators Association (ATA) for their annual conference, held in Washington D.C. Oct. 25-28. The American Translators Association is currently the largest US-based group supporting translation and interpreting professionals, with more than 10,000 members in over 100 countries.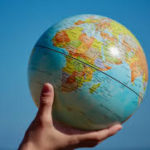 International Language Center was represented at this year's conference by Derek Langendoerfer, our Director of Translations/DTP Services. He returned to our office in St. Louis eager to share with his colleagues his takeaways about the future of translation and interpreting (T&I) services.
In short: The translation industry is dynamic and bursting with new opportunity. It's no wonder that U.S. News and World Report ranks Translator as one of the top 10 jobs for millennials.
Read on for a sampling of our takeaways from #ATA58, covering a variety of areas of interest for language professionals.
#ATA58 Takeaway No. 1
 Topic: Translation/Interpreting in a multilingual school district
The Basics: Public schools face growing and perpetual challenges in offering language services for diverse student populations. Challenges range from budgetary (how interpreters and translators are paid) to coordinating services to finding qualified vendors and staff to meet ever-changing language needs. Tamara Martinez, Translation & Interpretation Services Specialist with the Prince William School District in the suburbs of D.C., spoke about how to meet diverse (and often urgent) foreign language needs in a public school setting. The Prince William County Public School District is home to 89,000 students, 26 percent of whom do not speak English as a first language. Students in the district speak a collective 148 languages across the district's 98 schools. The school district itself employs 5 full time translators/interpreters and work with contracted linguists to meet ever-changing needs of their student population.
ILC's Takeaway: International Language Center regularly works with Saint Louis City and Saint Louis County Public Schools, providing translation and interpreting services where needed. Parent Teacher Conferences, IEP meetings and one-on-one sign language interpreting are just a few of the services that keep ILC's interpreting department busy. For example, when the principal of one the area's public schools recently called ILC late in the afternoon with an urgent request for an interpreter to accommodate 11 Arabic-speaking students for a school meeting that night, ILC was able to meet the last-minute need, thanks to a readily-available interpreter.
Martinez pointed to strengths that help the Prince William County Public School District meet its fast-growing and diverse language needs: communication, technology integration, sense of community, resilience and flexibility. ILC is now part of a Facebook group where translators and interpreters in education are continuing the conversation, asking questions and sharing resources.
Takeaway challenge: Does the school district where you live serve families with limited English proficiency? Based on what you know of your neighborhood, make an educated guess about what percentage of the student body does not speak English as a first language. If you know someone in your school district or neighborhood who needs help speaking/reading/writing English, or who could benefit from an interpreter, please call us! ILC is always eager to help meet these language needs.
#ATA58 Takeaway No. 2
Interpreting/Translation for Farmers and Migrant Workers
The Basics: The agricultural and food processing industries face a growing need for language access, according to Spanish/English Interpreter and Assistant Professor Michelle Marie Pinzl. Pinzl's research suggests that nearly 100,000 farm operators in the U.S. are of Spanish, Hispanic or Latino origin. What's more, Hispanic workers are increasingly filling labor needs in rural areas, as meat processing plants move to less populated places. Consequently, the social and economic landscapes of these rural communities are changing. Pinzl detailed the need for better/stronger communication between Spanish-speaking farm operators and English-speaking land owners, and chronicled the setbacks that migrant workers face due to their limited English proficiency. Pinzl's main point: Interpreting in a farming context is an emerging niche.
ILC's Takeaway: Located in the heart of the Midwest, International Language Center is the largest language service provider in America's agricultural sciences capital. We proudly count Monsanto, Huttig Building Products and International Foods among our regular clients. This month, local business leaders traveled to Argentina as part of a delegation organized by the World Trade Center of St. Louis to pursue trade opportunities with that country. Long known for its focus on agriculture, Argentina, a predominantly Spanish-speaking country, is showing strong signs of economic growth and entrepreneurship opportunities. BioSTL, dedicated to advancing medical and plant biosciences through innovation and entrepreneurship on the local front, recently called St. Louis the leader in U.S. ag-tech services. And AgFUNDER News recently asked, "Is St. Louis the Silicon Valley of Agtech?" Surrounded by farmland and endless agricultural opportunity, ILC stands ready to help meet language gaps between employees and employer, between farm managers and land owners.
 Takeaway challenge: ILC, through its Brunetti Language School, is encountering a boom of prospective LEP (Limited English Proficiency) students, seeking English classes and resources. What is one tool or resource that helped you learn how to read/write/speak English?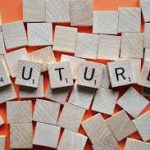 Small Bites: More Samples from #ATA58
ILC's takeaways from the ATA Conference don't stop there, of course. The conference was an info-packed three days, and our experience in Washington DC was as fulfilling as ever. Other highlights for ILC at ATA58 included:
Languages, open data and smart cities
The Role of Translation in the Immigration Process
Using Better Data to run a Better Translation Company
Language Service Providers and freelance linguists: Establishing and maintaining mutually-beneficial relationships
Back into the daily grind in the office, we continue to stay on top of trends in the language service industry, and we continue to reach more clients – corporations, law firms, students, immigrants, etc. – through our translation, interpreting and language education channels. We extend our congratulations to outgoing ATA President David Rumsey and his support staff for running a smooth convention. We will be exploring more takeaways from this year's conference in future blog posts right here. Stay tuned! For now, ILC's Director of Translations summed up the conference as "A language wonk's paradise."